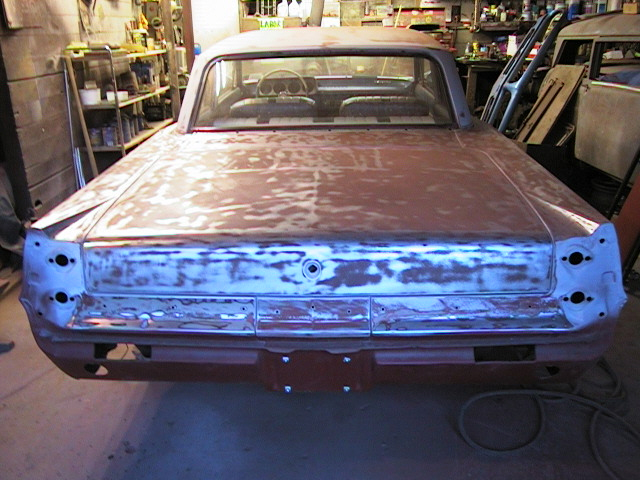 Stripped to bare metal; a nice under body to work with
Patch welded in as needed for bottom left quarter and crease repair bottom of left door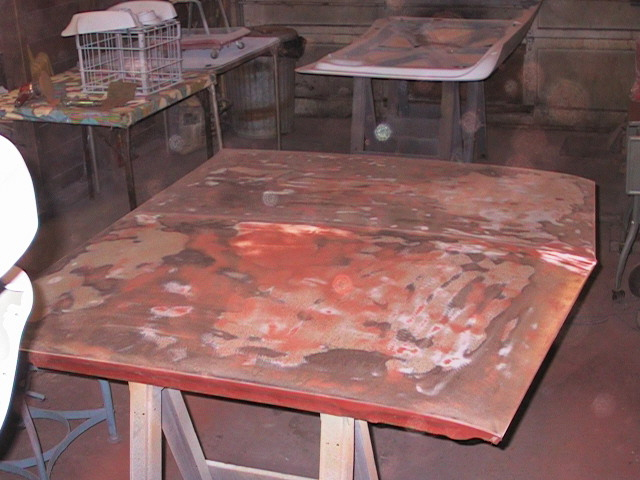 Hood needed major metal treatment Nose panel has usual dents bad previous repair
Tail panel below bumper straightened.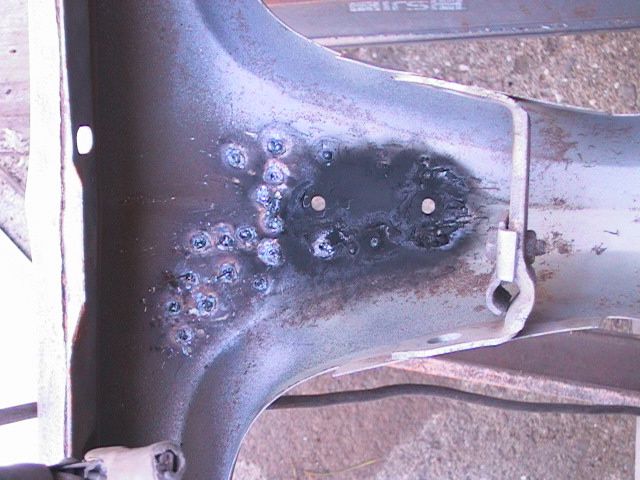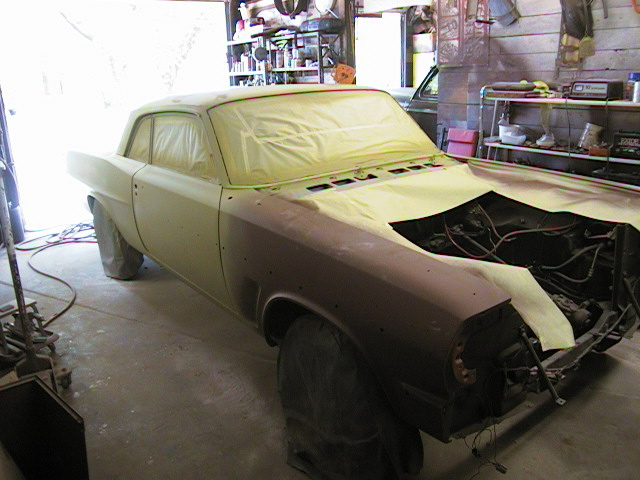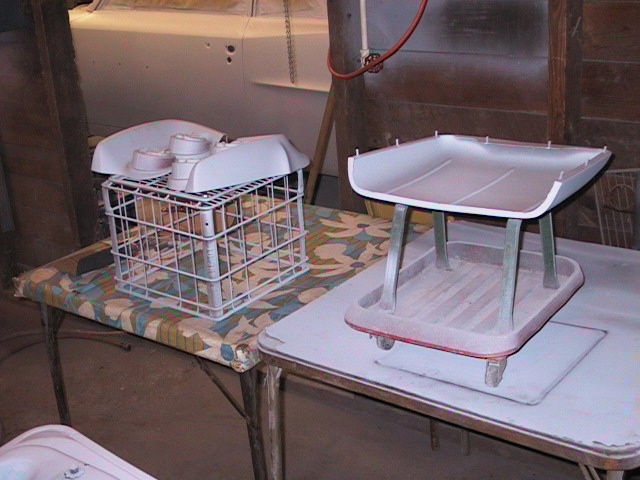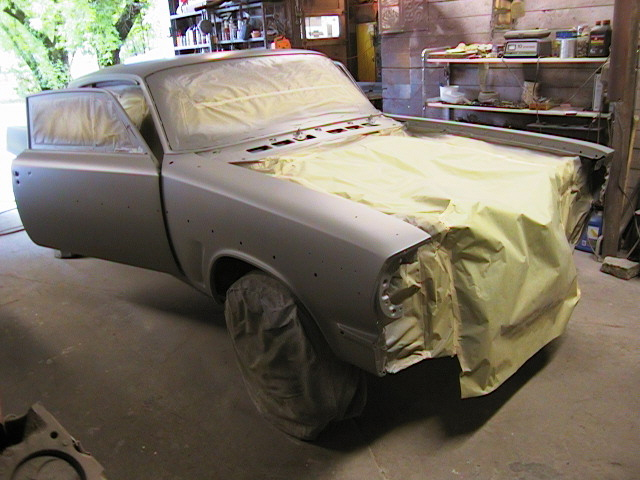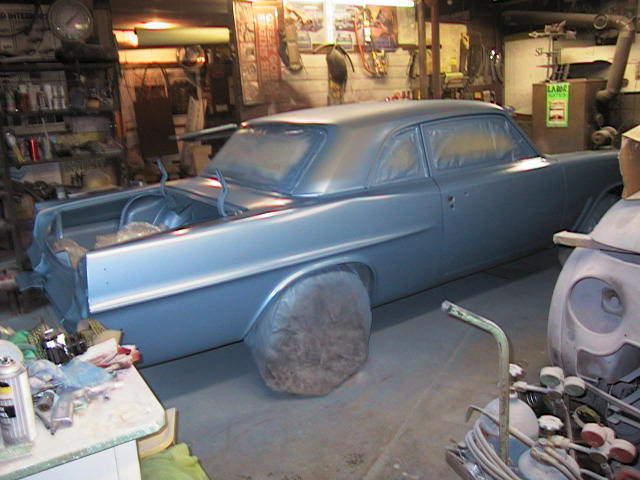 Onto the Base Coat & Two Tone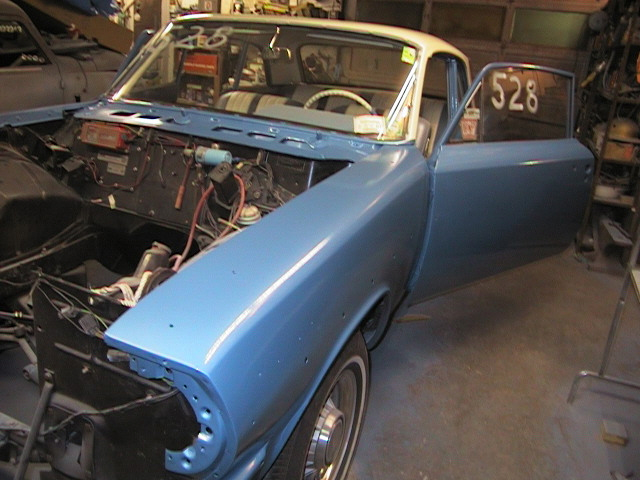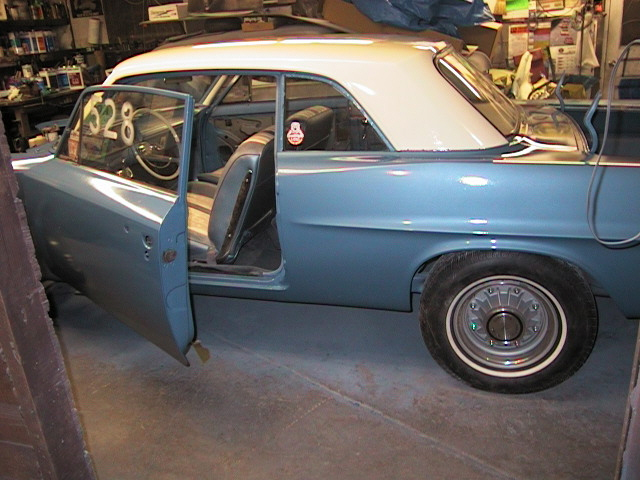 Then onto Assembly, Polish and Shine
At this point I'm told we need a hole for the carbs.
Not an easy time to cut after finish is applied! Better to plan ahead.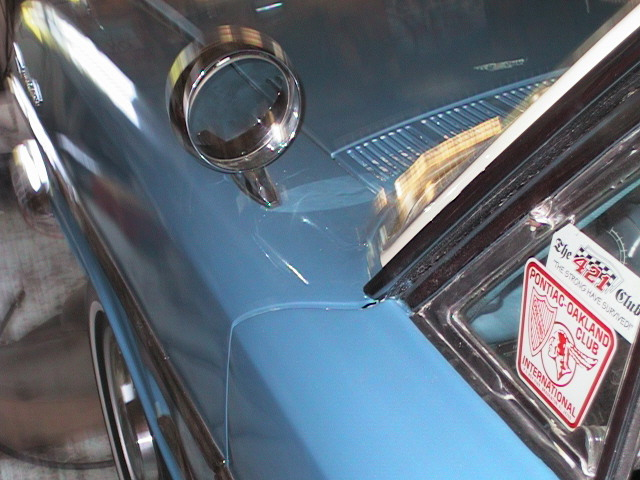 At this point fenders had to be removed to mount remote mirrors
Back at Tony's to install engine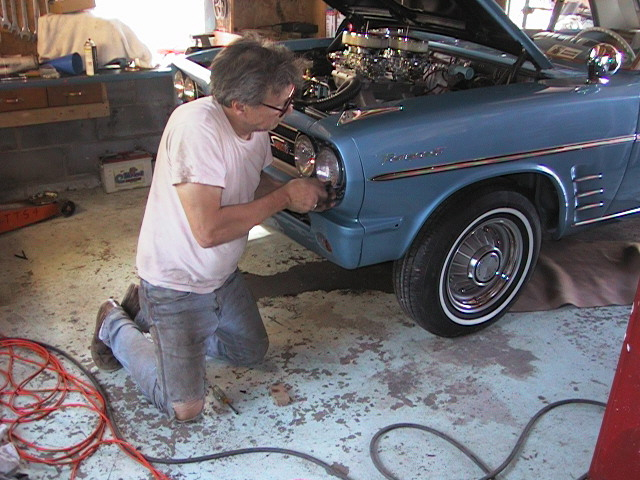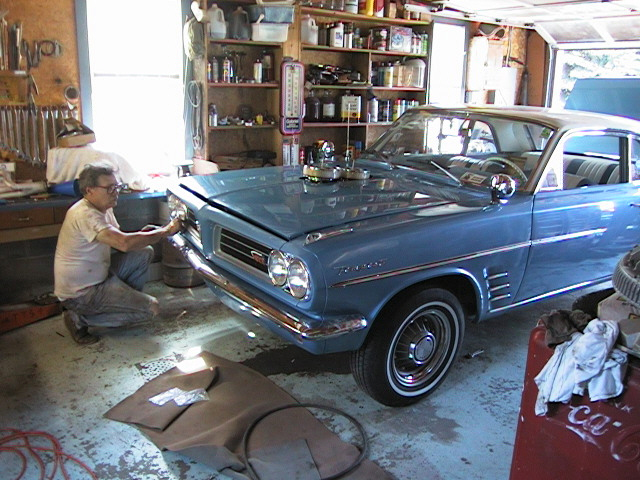 Finishing Touch - Ready to Rumble...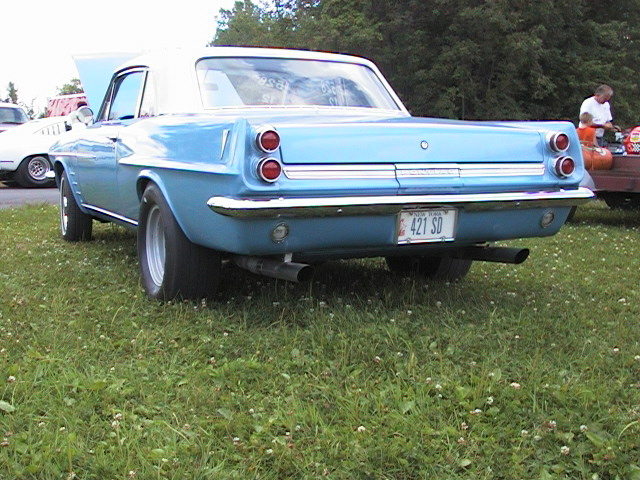 Car Finished in 2000 and sold a few years later.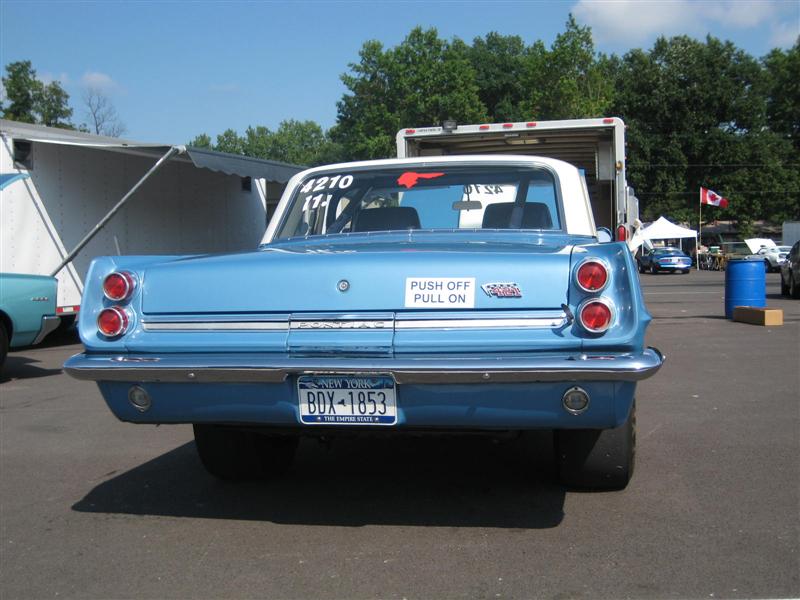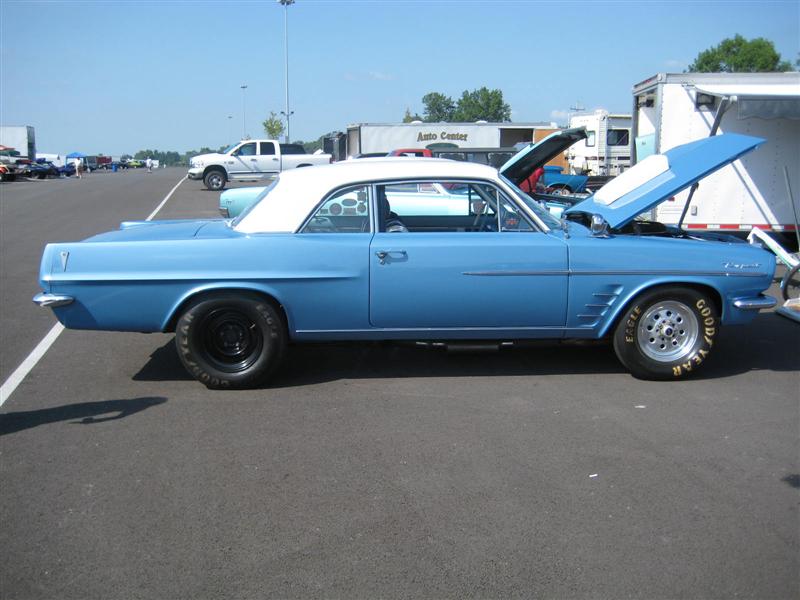 Found her at Tri-Power Nationals with the new owner in 2007.
She looks as good as the day we finished her.